When Peter Whalen created the Invictus Foundation in 2010 to provide support for wounded veterans, he likely had no idea of the path he would follow or the contacts he would make over the following decade leading to his recently announced 10-year, $100 million plan to build eight regional Centers of Excellence to treat Traumatic Brain Injury and Post Traumatic Stress.
Stops along the way for Whalen, a Vietnam veteran, included laying out a plan for a prominent New York developer/philanthropist to create a series of veterans-care facilities at military bases across the country, doing a favor for a British Lord representing Prince Harry's quest for the Invictus Games and picking a prominent coach of disabled veterans to become his foundation's vice-chair.
Appropriate for a Memorial Day column is the story of Peter Whalen and his Invictus Foundation that he founded to honor the memory of his brother-in-law killed in action in Vietnam by seeking to aid wounded veterans, and appropriate as well as the group of veteran-support contacts he made along the way over the past decade-plus.
"The Invictus Foundation was founded to honor my brother-in-law, Norman R. Stoddard, Jr who was KIA'd in Quang Tri Province 11/17/1970," Whalen recalled.
"He was a member of the 75th Ranger Regiment. He shipped out in October 1970 and six weeks later the knock came on the door of my in-laws. He was just 21 years old."
"I was in school at the time in St. Louis and when I walked through the door after classes, I knew by the grief-stricken look on my wife's face what had happened – Now that damn war included my brother-in-law as well as some of my battle buddies," Whalen said.
"For most of us who served in Vietnam, it has been a scar on our psyche for our entire adult life. Memorial Day is a day of remembrance for me to honor all, especially Brud. Gone way too soon in a war that took an entire generation of potential from this great Nation," said Whalen, whose time in Vietnam was 1966 to 1968 with the First Cavalry Division in the Central Highlands.
He was a hospital administrator and healthcare executive for 40 years before retiring and turning to his wounded-veterans cause.
The developer-philanthropist connection was with the Fisher Family whose Zachery Fisher created the Intrepid Fallen Heroes Fund, which came into existence a year after his death in 1999.
The Fisher family, under the guidance of Zachery's sons, including Arthur, turned to Whalen to write the business plan to establish a national network of satellites for the National Intrepid Center of Excellence the Fishers built at Walter Reed National Military Medical Center.
His business plan for the Fishers served as the model for his own regional Welcome Home Networks that provide coverage of psychiatrists, psychologists, social workers, marriage & family counselors, substance abuse counselors, and mental health workers, whose number now stands at 730,000 behavioral health providers across eight regions and all 50 states.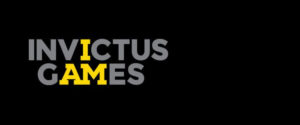 It was Zachery's grandson, Ken Fisher, whom Whalen met in connection with Prince Harry's desire to create the Invictus Games, then learned that Whalen had trademarked Invictus Foundation so sought to get permission to use the name.
"What was I going to do, tell the prince if he uses the Invictus name, I'll sue him?" Whalen joked.
So he agreed that Prince Harry could use the Invictus Foundation name for sports while he retained it for health usage. In both cases, they emphasize the definition of Invictus. Unconquered.
It was in the process of working with Fisher in seeking to land the 1925 games for Seattle that he met Lord Charles Allen. Lord Allen, Baron Allen of Kensington, chairman of Balfour Beatty Plc, (the leading international infrastructure company), Chairman of Global Media & Entertainment Group (the largest commercial radio, digital and outdoor group in the United Kingdom) whom he described as a man whose wealth and media involvements were "a cross between Ted Turner and Craig McCaw."
"He has deep pockets and an international network of contacts that could help me raise the funding for the Centers," Whalen said. "He is definitely a potential funding source."
Allen, a member of parliament, is a friend of Prince Harry, who tapped him to chair the Invictus Games Foundation and thus he and Whalen connected and became friends because of the Seattle effort to land the 2025 games, which it turned out will be held in Vancouver.
It was in meeting with Whalen in August for a column I did on the Seattle effort to land the 2025 games that I learned the wartime experiences of Whalen in Vietnam and Harry in a tour in Afghanistan brought both to understand the need to help heal the wounded warriors physically, psychologically, and socially. And both expressed the belief in the power of sports to assist that effort "to shine a light on the unconquerable character of servicemen and women."
In fact, it was in a communication with Allen that Whalen first shared the plan to finance the $15 million capital construction campaign with what's known as philanthrocapitalism, noting the corporate structure will be that of a healthcare REIT that "fuses the valuation of land with an ROI from operating profitability."
"Investors have a choice of investing for purely philanthropic reasons or an adjusted rate of return on investment given their affinity for the vision and mission of the Invictus Centers, "Whalen said. "The philanthrocapitalism model will be harnessed with a Real Estate Investment Trust (REIT) governance that will allow investors to realize gains through the real estate the Invictus Centers are built upon as well."
Whalen's plan is that the existing Welcome Home Networks will feed into the regional centers, each to be built for $15 million. The first will be in the Puget Sound area and for that, he suggests a site of some 200 acres the state owns near Puyallup "would be ideal," providing the "pastoral setting" that he wants for each regional center, as well as proximity to a military base, in this case, JBLM where one of the Fishers Intrepid Centers is located.
In fact, Whalen noted that the Intrepid Center at JBLM served as the model for his regional centers with the key difference being the Intrepid Centers, aimed to help active-duty military, are located on military bases while the Invictus centers are for veterans located near but not on the military facilities.
Interestingly, the centers will also provide services for police and fire public safety officers, with Whalen explaining: "Many public safety officers have the same stressors as our active-duty military and veterans. In fact, many of them are ex-military. It is also a group that needs help. I have spoken to several police chiefs in the State who agree that is the case. "
The Foundation's capital construction campaign efforts will be supported and overseen by two vice-chairs who are members of its board of directors, one of whom is Bryan Hoddle, one of the nation's most recognized and honored track and field coaches whose attention to developing young athletes and counseling coaches came to include aiding disabled athletes and since 2002 with wounded veterans.
Hoddle, by coincidence the subject of several Harps (search Flynn's Harp: Bryan Hoddle) has an expert knowledge base in consulting with military and veterans' organizations on the treatment of injured soldiers and veterans. He is often referred to as the Soldiers Coach and one of the most memorably touching videos he once shared with me shows him running around the track with a blind veteran running along with him, his hand on Hoddle's hand.
I asked Hoddle about his involvement in helping guide the creation of the centers and he said: "lately I've been hearing comments about our wars are over. Not for these men and women. we send them over there, bring them back and they don't get the support and care they need to transform back into society."