The Invictus Foundation is Proud to Announce Dr. Bridget Cantrell as its Chief Clinical Officer
The Appointment Reflects the Steady Growth and Maturation of the Invictus Foundation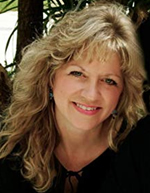 SEATTLE, Aug. 15, 2018 /PRNewswire/ — Invictus Foundation™, a national nonprofit organization providing individual and family behavioral health counseling services with licensed behavioral health practitioners to uniformed service members, veterans and their families, announces the appointment of Dr. Bridget C. Cantrell as its Chief Clinical Officer.
"This is a major milestone in the growth and maturation of our Organization," states Peter J. Whalen, the Founder and CEO of the Invictus Foundation. "Dr. Cantrell has superb clinical credentials, is an author of six books on behavioral health issues within the military and veteran communities and is a noted researcher and lecturer, the sponsor of numerous military/veterans workshops as well as being a consultant to the U.S. military for behavioral health issues affecting our men and women in uniform." Her career may be viewed by going to
www.bridgetcantrell.com.
"Dr. Cantrell has tremendous credibility with our military and veterans. She has spent a lifetime working with them. She will be leading the clinical execution of our efforts to expand community outreach for behavioral health services to our military, veterans and their families that are struggling to create a 'new normal' in their lives after experiencing the crucible of war," states Mr. Whalen.
"I was so pleased when Peter approached me and asked me to take the helm of the clinical leadership for the Invictus Foundation," states Dr. Cantrell. "He and I have had a long-term collaboration around his dream of improving access and service levels to uniformed services personnel, veterans and their families that stretch back to his founding of the Invictus Foundation eight years ago. I have always believed that he had the leadership skills, competency, credibility and character to one day have this request made of me by him."
"I'm excited to be involved with the Invictus Foundation in the continued development of its Welcome Home Networks (WHN) as well as the total quality management and continuous quality improvement of them. I will also be working on strengthening our telemedicine platform focused on expanding behavioral health services to uniformed services personnel, veterans and their families through this portal, developing an internet call-in radio show, creating podcasts and video cloud offerings as well as expanding seminar and conferences capabilities through the Invictus Foundation. The long term goal remains to build out eight regional TBI and Psychological Health Centers across the Country to which our regional Welcome Home Networks will be able to make referrals," states Dr. Cantrell.